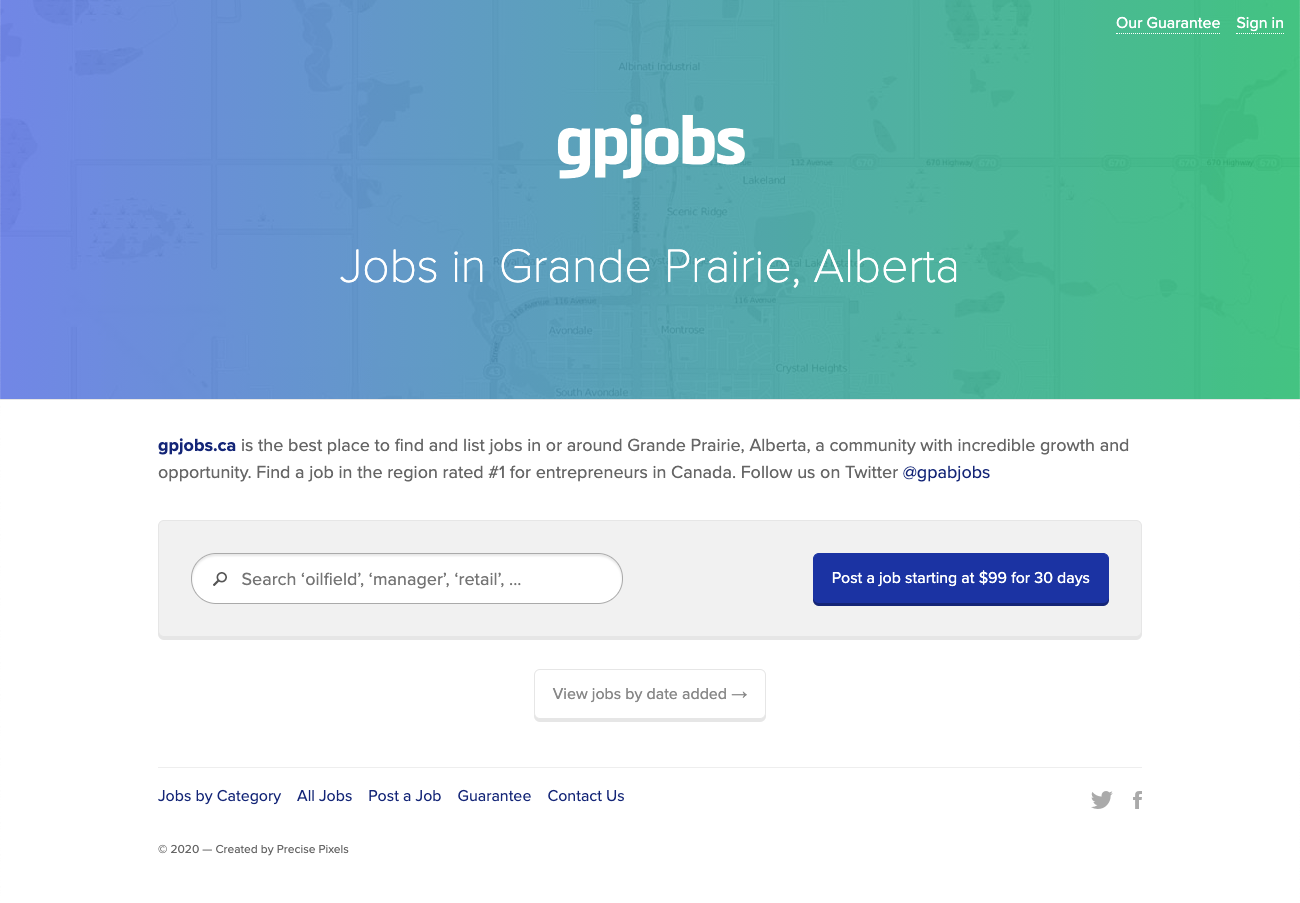 I created gpjobs.ca as a passion project for a couple reasons.
Create a space where Grande Prairie businesses could connect with great prospects.
To learn new programming tools, specifically Laravel.
To earn some residual income.
While I learned quite a bit about the first two through brute force and involvement in a local job fair as title sponsor, gpjobs.ca was ultimately a fiscal failure and an experience success.
I've moved on to other projects and it's time to shut the doors. Perhaps not forever. gpjobs.ca may return in some metamorphosed form in the future.
Sayonara gpjobs.ca. It was fun.